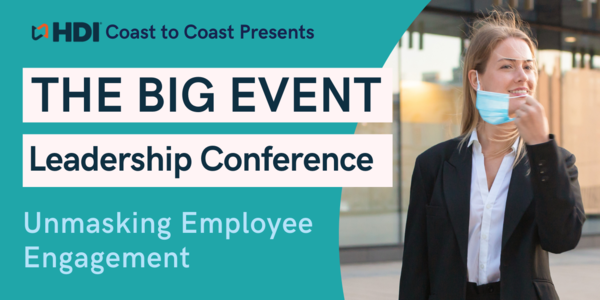 Spring has sprung and everything is growing. Flowers blooming. Leaves and weeds sprouting. Vaccines are available and things are changing once again. There is something special about this time of year!
This is the perfect season to invest in your people and grow leaders and future leaders.
To that end, we are happy to announce the Big Event Leadership Conference 2021—Unmasking Employee Engagement.
A Sacramento chapter tradition, this half-day leadership conference returns May 12 and is scheduled to take place 11:00am to 3:00pm PT.
Presented by the HDI West Coast and Capital Area chapters, it is 100% virtual this year so EVERYONE—coast to coast—is invited.
Learn more about the agenda, topics, and industry-leading speakers here.